Whether paintings, watercolours or drawings, send us a description and a double-sided photo of the works of art you have, and we will give you a free appraisal.
Getting appraisals for your works of art (paintings, drawings, watercolours...)
Estimate and sell your artworks in galleries
Buying art and getting appraisals from a gallery rather than from an auction house has many advantages.
A free appraisal at a fair price
Appraising works of art is not an easy task. For the same painter and regardless of the size of the paintings, prices can vary from 1 to 10 depending on many very technical criteria: the date it was paintedthe subject of the painting, the colours used, the painting's references, the painting's history, etc. At the DIL gallery, we are strongly dedicated to modern art paintersand our in-depth knowledge of their work allows us to appraise the work you own at its fairest value.
Immediate payment
If your work of art is of interest to us, and once we agree on a price, payment will be made to you in full, in cash, with no additional costs. In comparison, it will take an average of 3 to 4 months between the moment you entrust a painting to an auction house and the moment you actually receive payment on your account for its sale. 
Complete confidentiality
We treat your enquiry with complete discretion, and the amount of the transaction remains confidential.
A net price for you
The major auction houses retain about 45% of the value of the item between buyer and seller fees. This means that if your painting is appraised at, and sells for, 100,000 euros including fees, you will actually receive only 55,000 euros. Conversely, the price The DIL gallery offers you is a net price.
Book edited by the Bernard Buffet Endowment Fund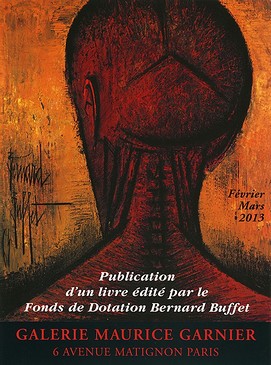 The Bernard Buffet Endowment Fund book is for sale at the DIL gallery.
Lavishly illustrated, it presents the major works of the Endowment Fund created by Ida and Maurice Garnier.
24,5 x 29 cm – 256 pages – over 250 illustrations
60€
The DIL gallery is located at 86 rue du Faubourg Saint-Honoré in the heart of the new Parisian district dedicated to art, opposite from the Elysée Palace. Our team will welcome you in a warm and friendly atmosphere from Monday to Saturday.
The DIL gallery welcomes you to its premissed located at 86 rue du Faubourg Saint-Honoré from Monday to Saturday